Almedalen on Monday 2nd July 2018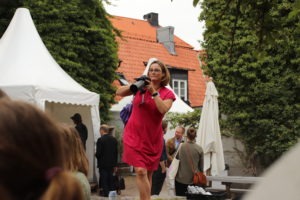 Almedalen really got going on Monday 2nd July. Medtech4Health representatives Mona Jonsson, Henrik Mindedal and Reidar Gårdebäck attended and participated in seminars and panel discussions throughout the day. Kristina Svensson was in charge of logistics at the centrally located apartment where the team is staying. (The same place they stayed last year.) She also supplied coffee and conversation to the stream of visitors passing through, and continued capturing Almedalen through her camera lens.
Each of the team members wrote an account in Swedish of their experiences during the day. You can see that article here. What follows is a brief English summary.
Pro-activity and integrity
In the discussions, seminars and debates on Monday, pro-activity and integrity were topics that came up repeatedly. Swedish regional health authorities and the insurance industry are starting to focus on pro-active measures to help people help themselves. Technology and medical technology are important elements in this.
More than 12% of all Almedal seminars this year are about Artificial Intelligence, AI. This also feeds into issues of integrity and privacy. As more private data is collected on people, especially through smart technology, that information needs to be handled with integrity.
People should be enable to take responsibility for their own data, but it is also important for companies and organisations collecting private data to be able to demonstrate the positive effects and the benefit to individuals of using smart technology.
Legislation is also a part of the equation. Legislation needs to develop alongside technological development.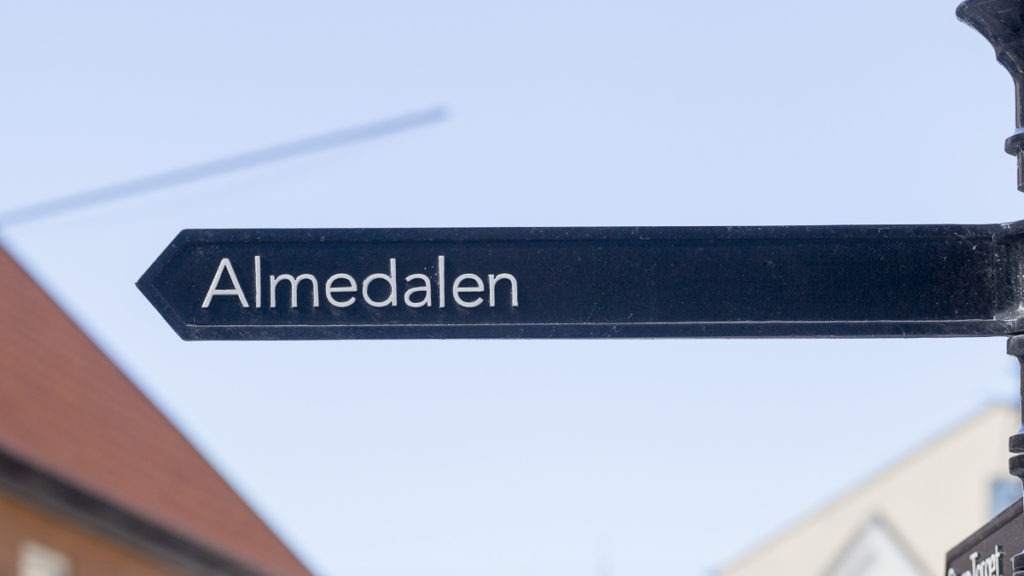 Calculating the benefits of a medtech application
When it comes to calculating the benefits of a MedTech application it is important to show how the application helps patients become healthier, happier or enables them to access healthcare more quickly and securely. If these benefits accrue to the patient, then financial benefits will also accrue to the business or healthcare organisation providing the application.
Self-care and smart solutions
Self-care is central to patient wellbeing. This can be improved with the help of smart solutions. Increasingly, apps are coming onto the market that help patients become their own "researchers". The apps help users understand how lifestyle choices may affect their health.
In order to get the apps to work, though, users must in-put large amounts of data into them. But how much information can a patient be expected to enter? There are reports of patients feeling fatigued by trying to follow the advice from their apps, then feeling ashamed of this. This can lead to a negative perception of medtech when they do not follow the advice of their apps while trying to take care of themselves better.
Digital services and the accessibility problem
Digital services can solve the accessibility problem, but there are challenges regarding implementation. KRY is the new Swedish digital health organisation that connects patients with healthcare professionals for consultations via video. KRY recently received a massive injection of venture capital and is growing quickly. KRY's solution greatly increases accessibility for some types of patients, but of course it is not the solution for everyone.
Political support for life sciences
Sweden's new national life science office, established at the Ministry of Industry and lead by Jenni Nordorg from Vinnova, is positive confirmation ofthe importance our elected representatives place on the life science industry. This is something LIF (Swedish Pharmaceutical Industry Association) and Swedish Medtech both agree on. It is positive that political support for life sciences will continue regardless of the outcome of the forthcoming election.
Fragmentation of healthcare a challenge
We can never be completely satisfied with the way healthcare is organised. It is a developing industry that is constantly changing and growing. However it is important that healthcare is provided the same for everyone and as much as necessary. In Sweden there are 21 different local health authorities, but this fragmentation is a challenge to future digitisation and calls for better centralised direction.
Nurses and Compensation systems
Nurses have an important role to play in digitisation because of the time released by the adoption of innovative systems. Sometimes, however, wrong directions are taken. Nurses need to be involved in the decision-making process and in development.
Digitisation may help reduce problems caused by the current shortage of nurses. Developing care close to home is an important part of digitisation. However, compensation systems need to be included when digitisation takes place so that participants do not fall into old routines or processes.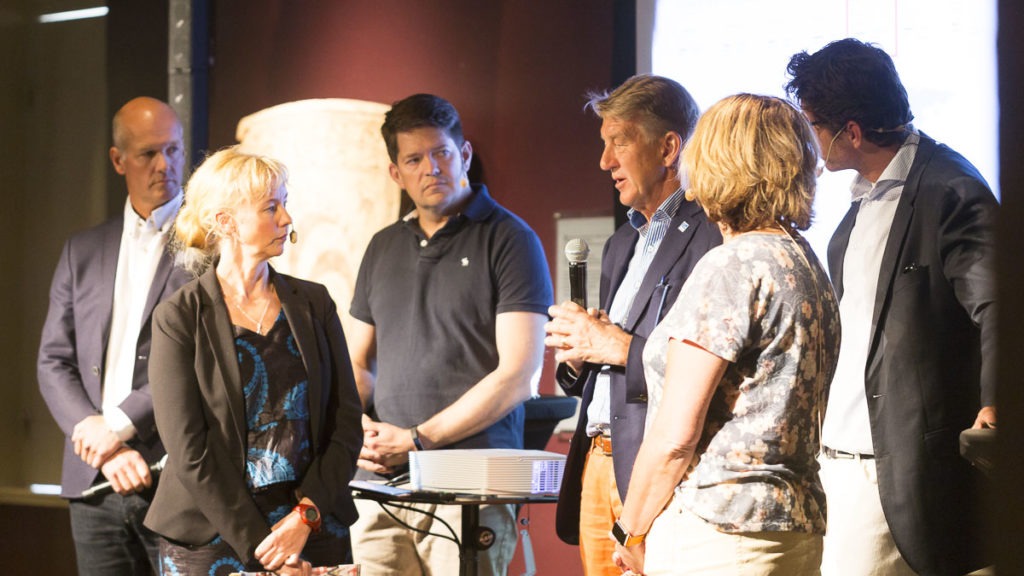 Future Health Index report
In the year's Future Health Index report, Philips has developed a model for measuring value in healthcare. Healthcare professionals, patients and relatives answer questions about accessibility and how satisfied they are. In addition, the efficiency of the system is measured. The survey included 16 countries, including Sweden. The report finds Sweden is above the average in terms of personnel and patient satisfaction, but below average in terms of effectiveness.
Engaged healthcare staff, faster medtech implementation
Staff satisfaction is essential to the quality of healthcare and necessary in order to attract people to work in the field. The implementation of innovative technologies needs a socio-economic perspective – the staff need to be engaged.
At the same time the implementation of new technologies needs to be speeded up. New digital technology must replace to outdated systems in order to truly function at its full potential. In addition, digital systems rely on international standardisation enabling systems can share information between one another.
Digitisation of Swedish hospitals
The digitisation of Swedish hospitals is taking place too slowly. There is a necessity to work more across borders between county-based healthcare authorities. primary care and municipalities. New digital systems now provide patients with the opportunity themselves to engage in their own care, and with good systems, unnecessary hospital visits can be avoided. Hospital care is the most expensive form of healthcare in Sweden. Reducing hospital care through the use of innovative technologies is a way to afford the cost of future healthcare getting out of control.
The problems associated with implementation are not often to be found in the technology itself. Obstacles that arise are usually in connection with changes to work routine. It's necessary that healthcare professionals need to be actively involved in the development of new systems. New work practices must be well founded among staff and must be implemented in an optimal manner. If this is not done there is a big risk that a new system will simply be installed over the top of existing systems which will counteract the benefits anticipated.
Monday conclusion
Monday concluded for some with a dinner. This was a follow-up to the study trip earlier this spring to the Netherlands to study co-operation between industry and health care there. A report of this study trip (in English) can be found here.
For others there was an evening excursion to Furillen.